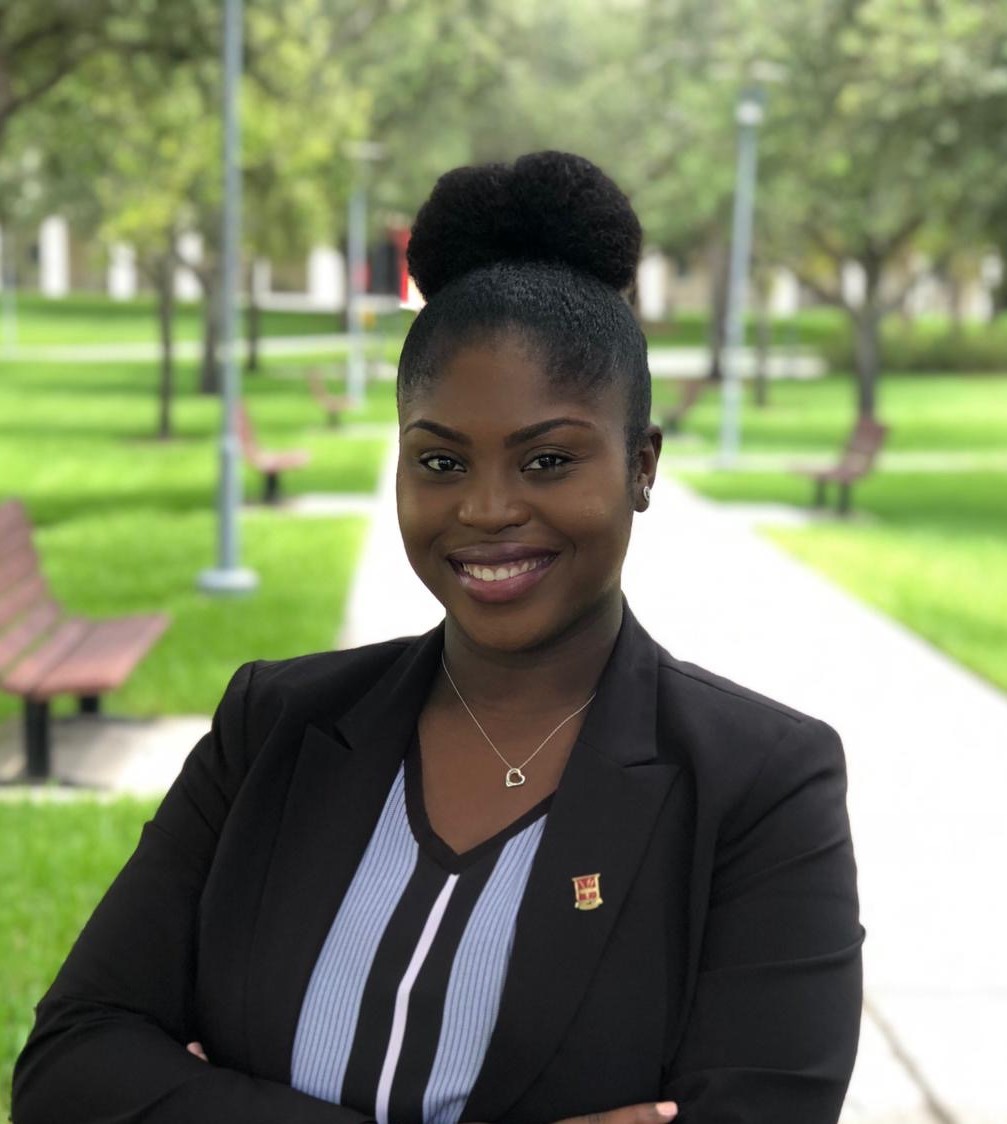 Bio
Ms. Daenne Dolce is a recent FIU alum and a two-time Golden Gift First Generation Scholarship recipient.
Ms. Dolce also manages her own business creating and selling motivational merchandise.
Ms. Dolce works with the Green Family Foundation Neighborhood Health Education Learning Program (NeighborhoodHELP) at FIU's College of Medicine. She works as a Program Specialist addressing the critical need for enhanced primary and preventive care services in NeighborhoodHELP communities. Part of her responsibility as the Program Specialist is to overcome access barriers and connect people to the health care services provided through mobile health centers at various community sites.
During Covid-19 along with Neighborhoodhelp, Ms. Dolce spent countless hours sorting and delivering food to families with food insecurities.