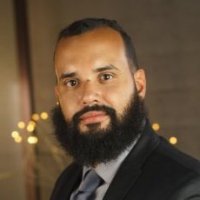 Bio
Carlos Vazquez is President and CEO of Miami EdTech, a non-profit that provides professional development to teachers and helps them integrate Computer Science, Computational Thinking, and Entrepreneurism into Core Content areas like Math and Science. At the intersection of education and technology, Mr. Vazquez graduated with a degree in Computer Science from Fordham University and holds an M.S. in Web Strategy & Design and an M.S. in Education. He has taught from the elementary to the college level for over 15 years in New York City, San Francisco, and Miami - which he now calls home. Passionate about Workforce Education, Mr. Vazquez co-founded a virtual training platform that uses brain science and social learning in an innovative way that allows students to take control of their learning and get virtual feedback from their peers and mentors in a multitude of ways. As an Adjunct Professor at Miami Dade College, Mr. Vazquez is most proud of his work with the National Center for Women & IT (NCWIT) designed to increase women's meaningful participation in computing careers by providing encouragement, visibility, community, leadership opportunities, scholarships, and internships to high potential technically inclined young women.
Committed to empowering educators and helping them ignite a passion in STEM for their students, Mr. Vazquez has made it his mission to combine elements of positive psychology and social justice to address the striking inequities in access and training in education especially for people of color.
Mr. Vazquez is also the Chapter President for the Computer Science Teachers Association in Miami and serves on the advisory board for Miami's Next Leaders, Inc.