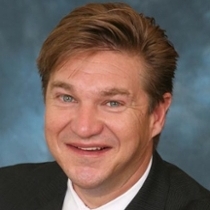 Bio
Mr. Benton Launerts is the principal for Launerts Hospitality Group, LLC (LHG) and also serves as Region Vice President for Reef Parking / Reef Technologies, the largest provider of parking management services in South Florida (formerly pk1). A 30 + year veteran of the South Florida parking and hospitality industry, he has worked his way up from parking cars while in college, to owning and operating his own parking management company (which he recently sold) and is now an executive with the largest parking management group in the nation.
Mr. Launerts also serves as immediate past Chair of the Advisory Board for the Academy of Hospitality and Tourism (AOHT); a NAF Career Academy located in 14 Dade County Schools and was recently also appointed to the Board of MECA with Dade County Schools. The AOHT is a volunteer board Mr. Launerts has served on for the past seven years, alongside FIU who has been a long standing supporting member of the AOHT. Mr. Launerts continues his community efforts as a Board Member for the Aventura Marketing Council (AMC) and has done so for over six years. He carries a special role as Chair of the AMC Sports Committee. His passions aside from education, include auto racing and working as a "performance driving instructor" at several South Florida race tracks in his free time.
Mr. Launerts has two sons' age 28 and 30, the youngest a graduate of FIU and is now Social Media Producer for the CBS This Morning Show, a career that began as a NAF Career Academy graduate. Mr. Launerts is passionate about the hospitality industry and supporting the students who are our future leaders.