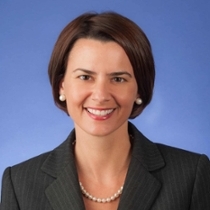 Bio
Betty Capote-Erben is a County Court Judge in the Eleventh Judicial Circuit in the State of Florida. She was appointed by Governor Rick Scott in 2012. She currently serves at the Richard E. Gerstein Justice Center in Miami, Florida, as the associate administrative judge, where she handles criminal traffic and misdemeanor cases.
Prior to her appointment, Judge Capote-Erben served as an Assistant State Attorney in Miami-Dade County for thirteen years. She was a felony division chief, where she investigated and prosecuted hundreds of homicides and violent felonies. Judge Capote-Erben received her Juris Doctor from the University of Miami in 2001. She is also a graduate of Florida International University, where she received her Bachelor's degree in Business Administration.
Judge Capote-Erben has dedicated her career to mentoring student and promoting the importance of legal advocacy. She currently serves as the Moot Court Director and Co-Chair of the Hispanic National Bar Association's Judicial Division, where she is tasked with coordinating and overseeing the annual National Moot Court Competition, which provides scholarships to law students. She is also actively involved with the Honorable Peter T. Fay Inn of Court, an organization created to promote professionalism and ethics among its members in the legal community.